Best Supplements Reviewed And Exposed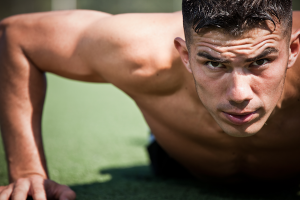 Want to know the best supplements to take without having to do all the research on your own?
Things Very Good has taken all the guess work out.  We review the best supplements and give you the facts so you can see what's worth taking and what you can do without.
We are here to help women and men that want to know which supplements are best for all of the following reasons: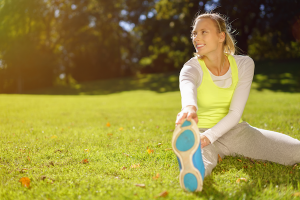 for meeting your nutritional needs
weight loss or weight maintenance
body building, or physical performance
for having more energy
Things Very Good is interested in what's best, and informing you about our findings.
On this page you'll find the categories of supplements we've reviewed with links to the pages about those specific products.
Are Dietary Supplements Necessary For Optimal Health?
To understand whether or not dietary supplements are necessary it's important to start with a couple of facts:
Many people are deficient in  some nutrients and even more people don't get optimal amounts of those nutrients.
Keep in mind, recommended amounts of vitamins, minerals, and other nutrients are based on what is necessary to prevent a deficiency.
Even though you can live a long time on sub optimal nutrition, it's not desirable.  I think you'd agree you'd prefer not to lose your ability to see from a serious Vitamin A deficiency or slowly break down mentally from not getting enough Vitamin B12.
What About Taking Supplements For Insuring Health?
It's possible you might be able to get enough vitamins, minerals, and micro nutrients from food alone, but it does take a lot of dedication, and you'd probably need a degree in nutrition to do it right.
The most simple reason to take supplements is to make sure you're covering your basics.  Supplements can give us the nutrients we might be missing out on, and also a little piece of mind knowing we are covering the basics.
Then There's Taking Supplements For Getting Exceptional Results In Body Building Or Physical Performance.
If you are wanting to build muscle, a protein supplement can help you to get the extra amino acids you need, without having to consume enormous amounts of food.  They can also save you the time and effort of preparing and eating all that extra food.
So whether you know you're deficient, you want to insure your getting enough of what you need,  or you want to boost your muscle gains or physical performance, supplements do have their place.
Below you'll find the different categories of supplements we review at Things Very Good.
We believe in quality.  We'll do our best to point you in the direction of the supplements that have the best ingredients.
We'll also do our best to recommend the supplements that do NOT contain all of the ingredients you DON't want.
Best Supplements For Health In General
Have a look at our Vitamins And Multi Vitamins Page!
Check our our Favorite Minerals Here!
Best Supplements For Muscle Gain And Strength
See Our Favorite Protein Powders!
Best Pre Workout Supplement Reviews Are Here!
The Best Supplements For Weight Loss
See Things Very Good taste test and review Organifi Green Juice!  This organic green supplement is getting good results for a lot of people.  See if we liked how Organifi Green Juice tasted HERE!
Click Here To See Our Favorite Products For Weight Management! Page Coming soon!
The Best Supplements For Energy
We'll be adding links to our favorite products for boosting and maintaining energy as we review them here.