Looking For The Best Walmart Healthy Foods For The Least Money?
I'm sharing my favorite deals for the best Healthy Foods at Walmart with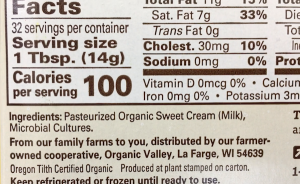 you today.
To give you a little perspective, my Wife and I have been eating as healthy as we can for most of our lives. We're also always on the lookout for the best deals on the foods we do buy. Over the years, we've figured out how to get the best deals available, and that's what we're sharing with you.
Does Walmart Have A Lot Of Healthy Foods?
You might also be wondering if our idea of what's healthy matches yours.
The good thing is we've covered the full Spectrum from Vegan to Carnivore foods. Striving to be healthy has led us into different ways of eating over the years, and helped us to find the best deals for whatever way we want to eat.
Walmart has done a pretty good job at making more and more Organic foods available over the years.
You might find more healthy options at some other stores, but Walmart does have enough Healthy foods at great prices to make it well worth shopping there.
Finding the best healthy foods at Walmart could take a significant amount of effort, but our experience will help you find all of the good deals quickly.
Join or Facebook community for interaction with others interested in healthful products and a healthy lifestyle at:
https://www.facebook.com/groups/ThingsVeryGood
Did we leave any of your favorite healthy food deals at Walmart out? Please share the healthy deals you like at Walmart in the comments section.