How To Get Data Off The Hard Drive Of Your Mac That No Longer Works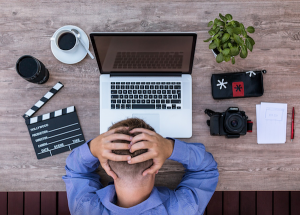 If your computer suddenly stops working, you'll likely be wondering if there's any easy way to get those important pictures, videos, documents and whatever else you care about off the hard drive.
Lucky for you, there is an easy way, that's inexpensive.
I learned about this the hard way. If I was smarter before my computer broke, I would have probably made a back up of my computer like so many smart people had recommended, but I didn't.
Thanks to that experience though, I can show you how to recover your files from your broken MacBook hard drive.
It's very simple, and I've outlined everything for you in the video below.
You'll only need one inexpensive item to do it, and I've included a link below the video to where you can get it.
You can get your StarTech dot com SATA to USB Cable by clicking on This Link Right HERE!
I hope this video makes recovering your files super easy. It was for me.
At Things Very Good, I'm always creating new posts about Very Good Things, and they primarily center around health. You can see from reading here though, that I like to help out with Good Things of all kinds.
If you're interested in joining a community of others that appreciate the good things in life, please join our Facebook group at https://facebook.com/groups/ThingsVeryGood
You may also be interested in knowing, you should be able to recover files from any laptop computer hard drive with this tool.
Thanks for being here at ThingsVeryGood.com and reading How To Recover Files From The Hard Drive Of Your Broken Mac Computer
Sye