Answering Questions About Inulin Powder You Might Want To Know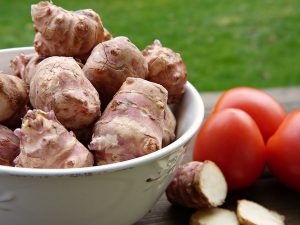 Today we're doing a taste test and experiment to see if this Organic Inulin powder tastes good, and find out whether or not it works good as an emulsifier.
In the video below, my whole family gives you their opinion to help you decide whether or not you want to add inulin fiber to your protein drinks or use it in any other way.
You'll also see the kinds of protein powder I'm currently using. I think the blend I've come up with tastes great and I like the specific nutritional benefits of these 2 protein powders together. Hope you enjoy them too.
What's your experience with inulin powder?
Have you ever tried it as an emulsifier? Did you know it tastes sweet?
Please share your thoughts with us in the comments section below.
You can get Mircro Ingredients Organic Inulin Powder at the following link:
https://thingsverygood.com/recommends/inulin.php
Please have a look at the weight loss/strength building program we've put together for you by Clicking HERE!
You might also want to join us in our Facebook Group @
https://www.facebook.com/groups/ThingsVeryGood
Please share this post if you enjoyed the video.
Sye – Things Very Good